Welcome to Indiana Nursing Academy
CNA and QMA Classes are Active!
Insulin Administration, Medical Assistant, and Phlebotomy Classes Coming Soon.

Offered Online or Onsite in a Traditional Classroom
(Your Choice).
Online Classroom Training with Hands-On Clinicals at a Facility of Your Choice or Join Us with Our Affiliated Clinical Site Located in Avon IN!

Sign-Up for Classes Now and Reserve Your Seat!
Location: 2028 Stafford Rd. Plainfield, Indiana, 46168.
Approx. 15 min. Southwest of Downtown Indianapolis:
(Just off 70 W or 465 S/W).
Call or Text (317)-439-7728.

Read the Privacy Policy by Clicking the Tab in the Main Menu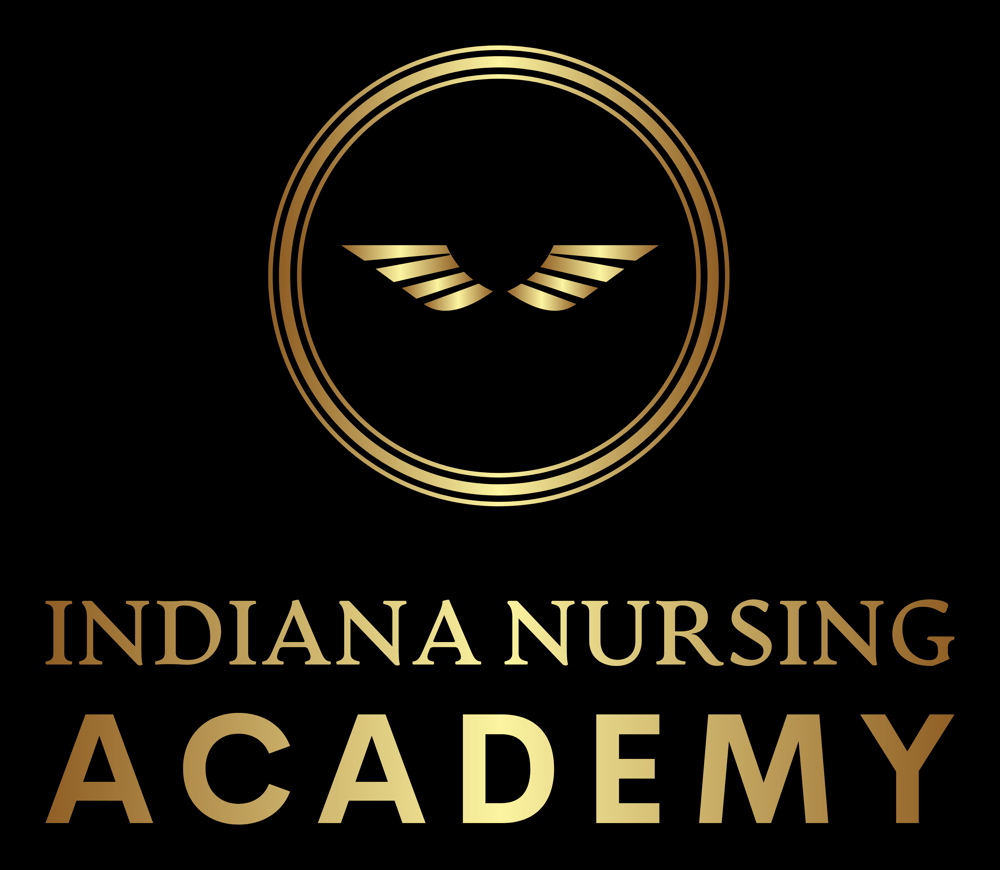 Indiana Nursing Academy Gives You Choices: Online or Traditional Classes, Clinical Options, Extra Lab Practices. 

Located in Our Home State of Indiana!

We are Working Tirelessly to Offer Financial Plans; Contact Us to Learn How We Can Help You. 

Our instructors are Nurses and Understand Training Programs can be Very Demanding; That's Why We're Providing Curriculum to be Completed on "Your Time"!  (See further details on each program's page).

We Want You to Succeed! 

About Indiana Nursing Academy
CNA Classes and QMA Classes Starting Now; Insulin Administration, Medical Assistant and Phlebotomy Programs Coming Soon. 
Indiana Nursing Academy Provides Hands-On Training, One-on-One Patient Interactions, and Curriculum that Encourages Critical Thinking Skills. 
Our Trained instructors are Active Nurses; They will Guide You Through a Typical Day of What Your Job will Most Intel, while Providing the Tools Needed to Pass the State Exam.   Don't Start a New Career Feeling You Don't Know What to Do.  Our instructors will Apply Time and Effort to Help You!  We also Offer Open-Lab Hours for Additional Practice! 

Indiana Nursing Academy Provides:
* Class Schedule Options (Traditional and Online)
* Financial Plans
* A Comprehensive Lab
* An Exciting Graduation Day for Family and Friends to Celebrate Your Amazing New Career Path in Nursing!
* Job Placement Assistance
* Remediation Class-No Additional Charge 
* Contests with Great Rewards
(Winner Announced at Graduation-Must be Present to Win)!

CLASS SCHEDULE OPTIONS TO BETTER FIT YOUR LIFE!

QMA (Age 18+):
Online: (60-Hours) Completed on Your Time with a Nurse Instructor Actively Involved in Helping You. 
One Mandatory Onsite Lab Day: Located in Plainfield, IN.  (Labs, Review, Final Admin.)
QMA Clinicals: (40-Hours) Completed with Your Current Employer or with Our Affiliated Clinical Site Located in Avon, IN.  

CNA (Age 16+):
Online CNA Classes
Traditional CNA Classes
CNA Clinicals: Completed with a Facility of Your Choice or with Our Affiliated Clinical Site Located in Avon, IN.
3-4 Week CNA Classes: Coursework Offered Online or in the Traditional Classroom (30-Hrs)/Clinicals are In-Person for a Total of 75 Hours, Requiring 2-3 Weeks Depending on the Clinical Schedule. 

Open-Lab Hours:  Strongly Encouraged with 2 Medication Carts and Demo Drugs, 2 Nursing Manikins, Hoyer-Lift for Transfers, Treatment Materials, Centrifuge, Dummy Arm for Drawing Blood, and So Much More: Use of Equipment is Dependent to Your Program. 
Open-Lab is Strictly Your Choice to Use or Not.   You May Call to Schedule Lab-Use Anytime Another Class is Not Already Scheduled. 
Lab is Located On-Site at Indiana Nursing Academy
2028 Stafford Rd, Plainfield, IN 46168. (317) 439-7728.

Phlebotomy and Medical Assistant Training to Start Soon: Please Provide Your Information and We'll Contact You When the Program of Choice is Ready to Go! Limited Seating.  Join the Waiting List Today! ** Special Offer of $300 OFF for Anyone on the Waiting List for Phlebotomy or MA Prior to Opening the First Registration! **

See "Nursing Programs" Page to Learn Detailed Program Information.

INDIANA NURSING ACADEMY FINANCING:

Grants, Loans, and Other Third-Party Lenders: Accepted as Long as Payment Schedules are Completed Before the State Exam; Follow-up with Administration and Our Best Attempt will be Made to Work with the Lender or Grant.  Talk with Your Facility about Possibly Paying for Your Tuition. 

In-House Financing:  In-House Loan with Payments/No-Third Party (NO CREDIT CHECK/Call for Details).

Work-One Assistance: We're Currently working to Accept Vouchers; Let us Know if You're Interested in Work-One Vouchers.  
If You'd Like to Use another Assistance Program, Call Us with the Program Information.

100% Reimbursement: Receive 100% Reimbursement for Your CNA and QMA Training when You Become Employed After Starting the Program; Must be a Medicaid/Medicare Affiliated Facility, per Federal Law as Part of the NATCEP Program.  Reimbursement Covers 100% of Tuition. (Call (317) 439-7728 for more details). 

For Details, Read Federal Regulation 42 CFR 483.152(C)(1). 

We Will Strive to Find You Financial Assistance.

  


Working Directly with Patients is a Priceless Experience. If You're Someone Interested in Becoming a Nurse, Physician, Pharmacist, etc., Direct Patient Care is a Great Place to Start!  You'll Work Alongside Medical Professionals and Learn of Additional Career Paths that Might be of Interest to You! 

"Quitting IS NOT AN OPTION"… Repeat it, Hear it, and Succeed with it. 
We Respect Your Privacy! 
Read Our Privacy Policy by Clicking the Privacy Policy Tab in the Menu Above: You are agreeing to our Privacy Policy when continuing to use the Indiana Nursing Academy website beyond the home page.  Privacy Policy is Required by Law and Taken Seriously.  Please Contact Administration if You Have Any Concerns or Questions.